Welcome to Stagecoach Greens!
Come play together at the City's only outdoor mini golf course and experience the history, invention and fun of San Francisco.   Explore the stories that inspired each hole by  watching the featured videos or clicking on the #s in the interactive map below.

Course Alerts
SATURDAY SEPTEMBER 23: NO FOOD TRUCKS OR SEATING AVAILABLE AT SPARK OR PARKLAB GARDENS DUE TO PRIVATE EVENT – MINI GOLF STILL OPEN TO THE PUBLIC
HOURS MAY VARY – PLEASE  PRE-PURCHASE TEE TIMES BEFORE HEADING TO THE COURSE
We are generally open 7 days a week from 11 AM – 9 PM .  (Last tee time at 8 PM, reservations required.)
One ticketed adult must supervise every 4 children

No food allowed on the course but drinks are OK! 



PROCEEDS FROM TICKET SALES GO TO SUPPORT LOCAL FOSTER YOUTH AND FAMILIES @ BRAID MISSION




Stagecoach Greens Course Highlights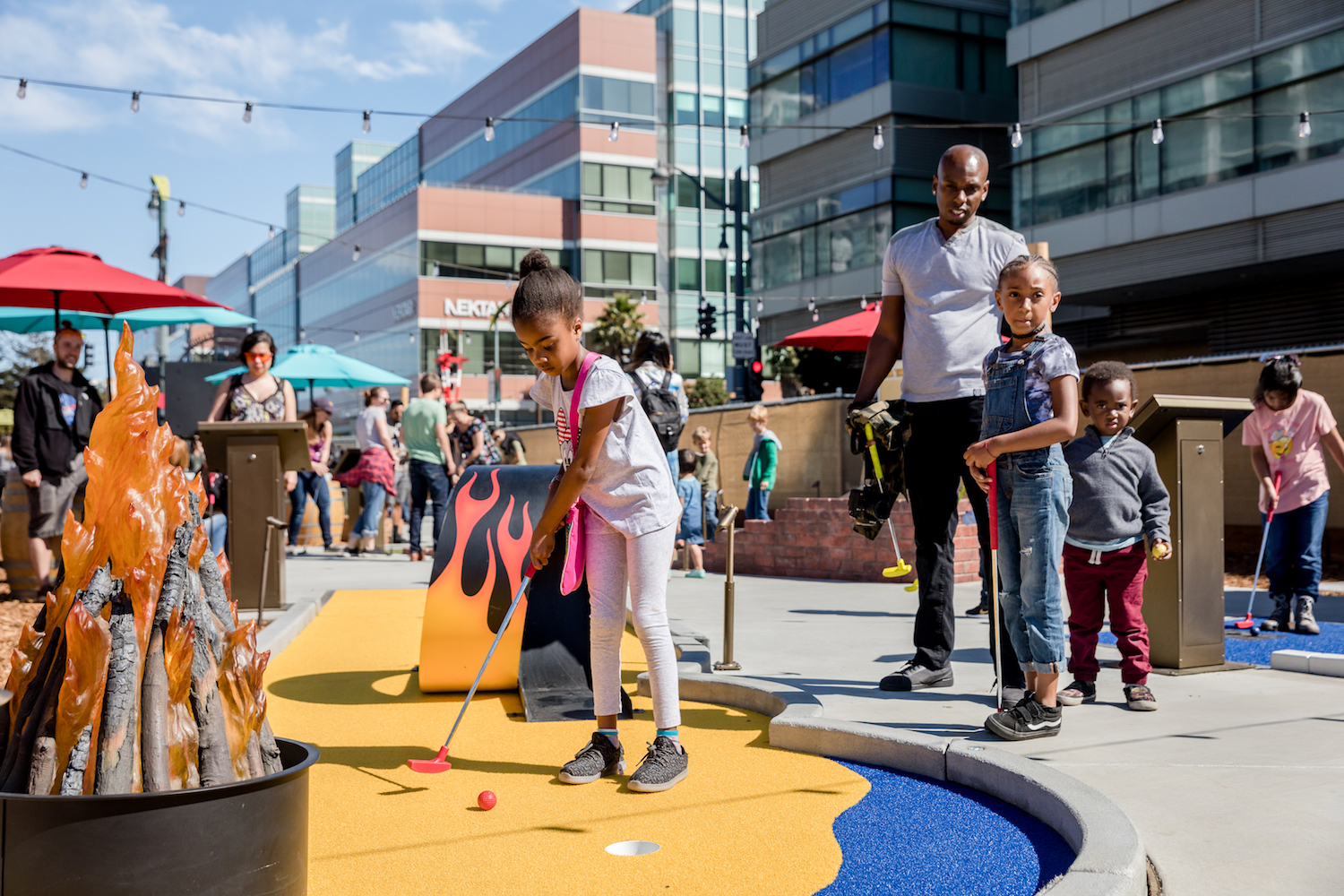 Stagecoach Greens Course Highlights
Hole 15: Ocean Beach Bonfire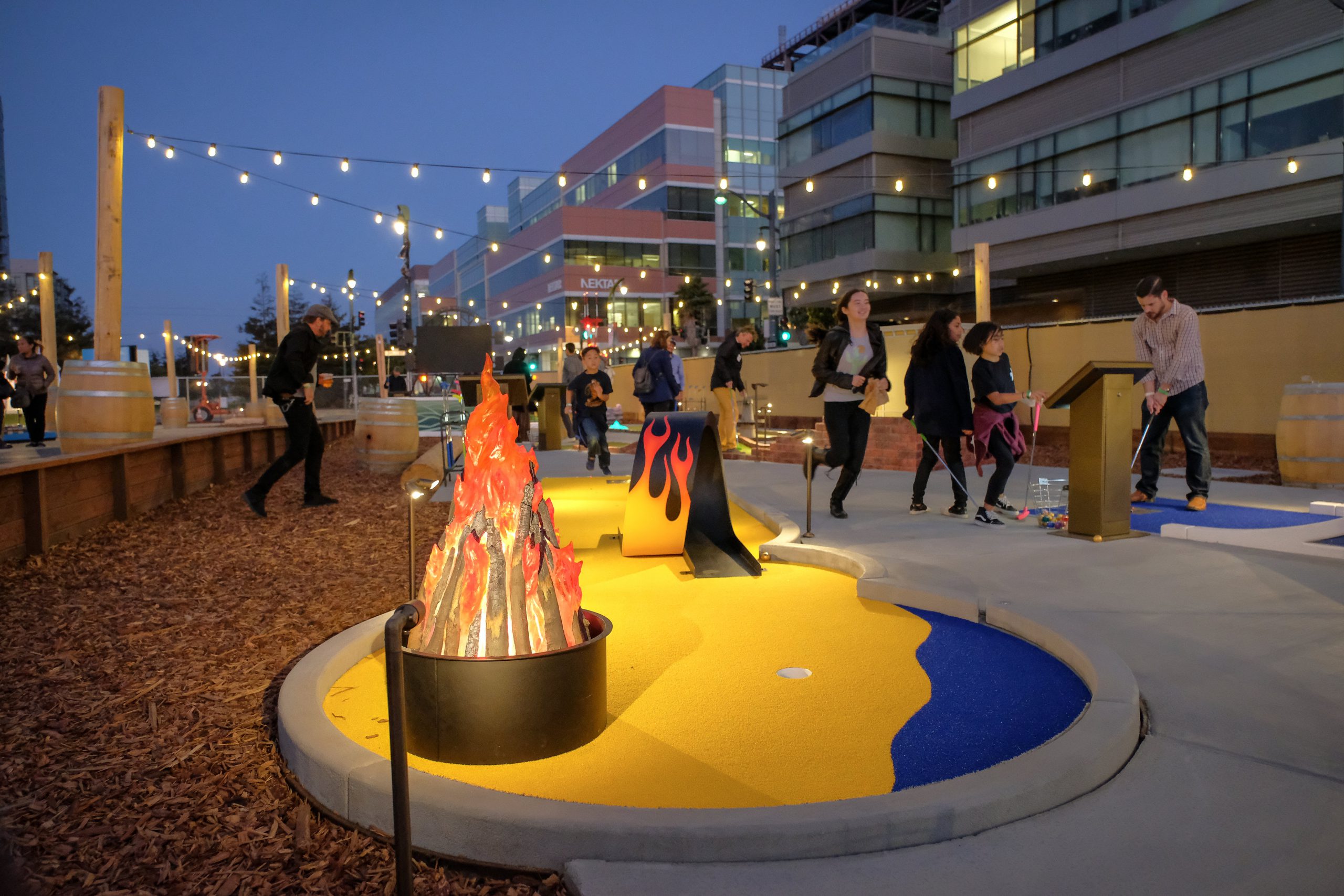 Hole 15 Inspiration: Ocean Beach Bonfire
Hole 14: I Felt That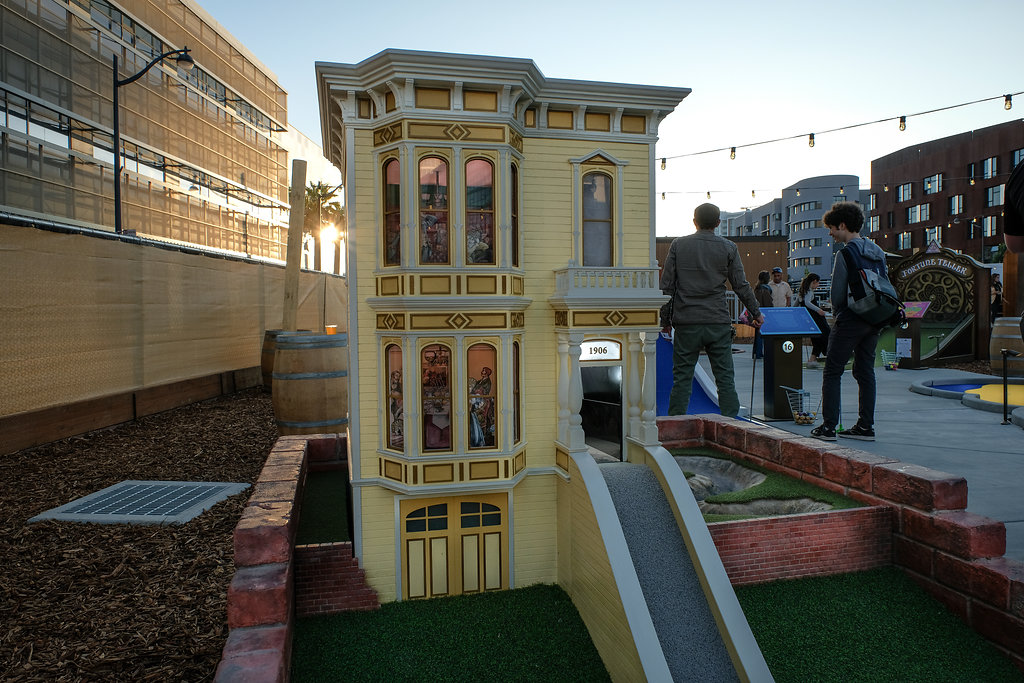 Hole 14 Inspiration: I Felt That
Hole 1: Rocking Stone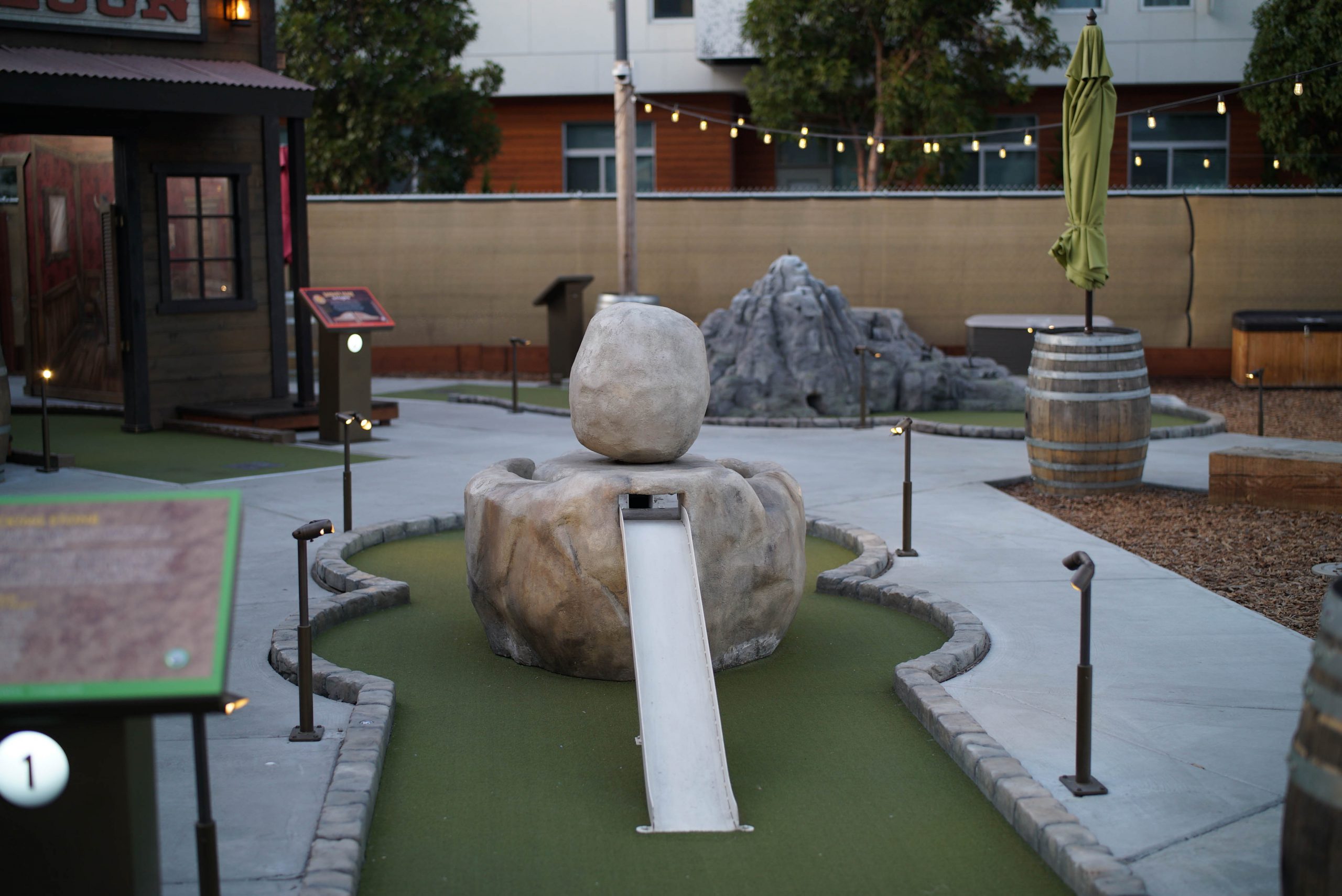 Hole 1 Inspiration: Rocking Stone