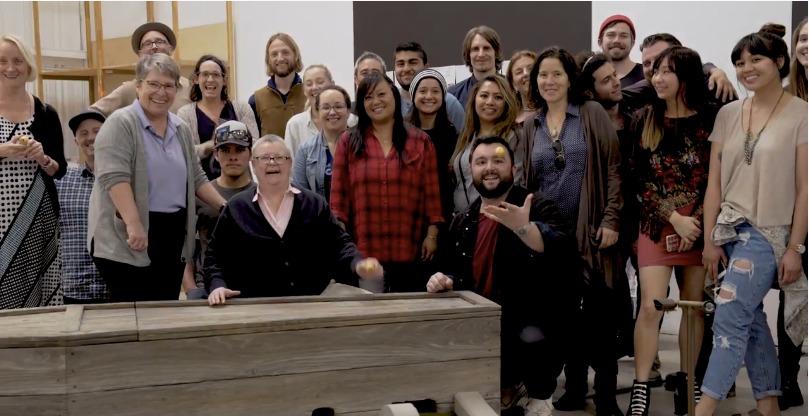 Thank You
A project of the magnitude of Stagecoach Greens takes a lot of talent and a lot of hard work.  We are excited to be a part of Parklab Gardens and appreciative of the efforts of Mission Bay Development Group and Spark Social SF in creating this unique space.   Bringing our first course, Boom and Bust, to life in Parklab Gardens took the effort of so many special people we would like to say….
Thank you to an amazing group of talented artists.
We are in awe of the talent and deeply appreciative for the hard work that so many people brought to creating Boom and Bust.  
While words cannot do justice to our admiration, we will attempt them.  
BDC ILLUSTRATIONS
Our good friends Bret and Amy Conover were the first people we thought of when we launched this effort.  They helped us shape the story, Amy helped us create our company identity and Bret was instrumental in the early design of each of the holes.  As we got further into the project Bret developed more detailed concepts that informed the physical design. Amy brilliantly brought to life the course Wayfinders.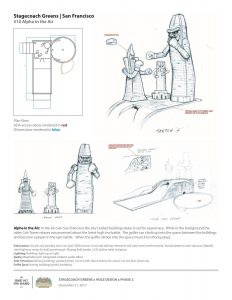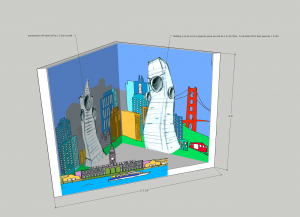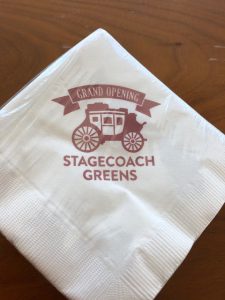 They also introduced us to Ramona Szczerba who created the beautiful interior images for the Victorian home in "I Felt That."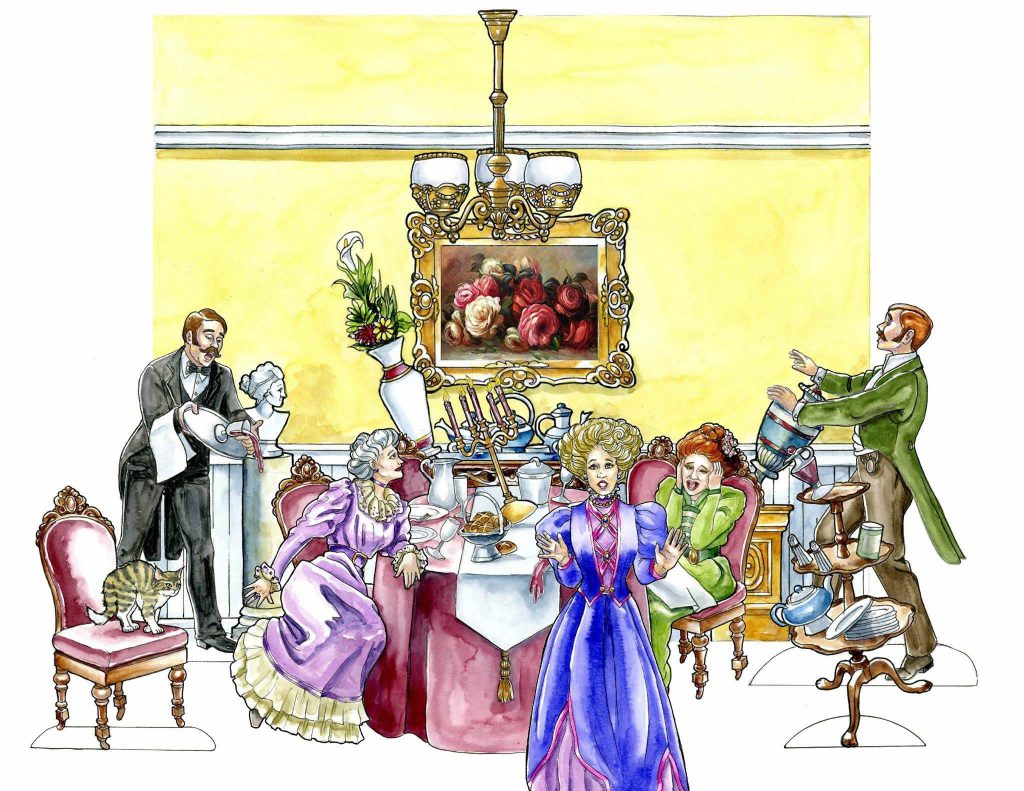 ONE HAT ONE HAND  
As we began to envision the course we realized we would need a fabrication firm with deep ties to the local artist community, skill in multiple genres, great ingenuity and a passion for what we wanted to create.  We found all that at One Hat One Hand in the Bayview neighborhood of San Francisco. One Hat One Hand pulled together 43 artists and looped in 15 outside artists and companies to create a team where each artist shaped some aspect of the vision but the whole came together with the integrity of a single story.  
Under the leadership of Marcus Guillard, Principal at OHOH and, with Steven Fromtling leading the design charge, Aaron Haldiman as technical lead, and Doug Marks responsible for materials and labor management, the team overcame challenges, fostered brilliant ideas, and the course came together.
Please see this link for the many people and firms that OHOH pulled together to make this happen. 
We have a special shout out for Burly Girl Electric who, as I write this, are hard at work on the site connecting up the power that our course needs to dazzle.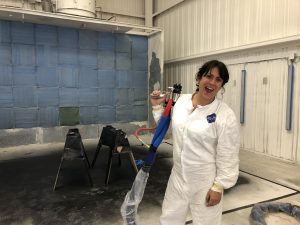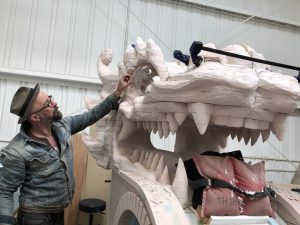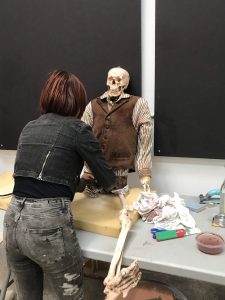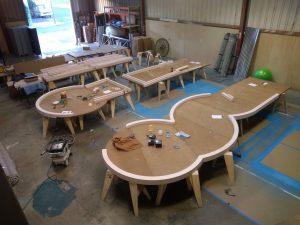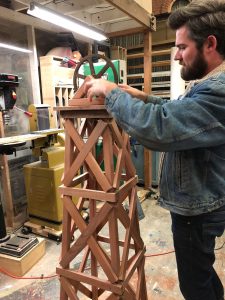 RACHEL RAPAPORT
In her role as our Marketing Consultant Rachel helped us take our vision from an idea to a business reality. Her primary research helped shape our thinking and design, she and people she brought to the project shaped our online look and feel and the content of Wayfinders.  
Rachel has been by our side in so many areas it is hard to write them all down. But when you see a banner ad, check out the website/app content and visuals, and enjoy the Wayfinder content on the course, or read an article about us, you can give a nod to Rachel and Kevin Seidel, Rivers Agency, Symphonic Digital and Josh Sens.  
A special nod to Rachel and Amy for working together to create the custom fortune tickets that Eureka offers. Be sure to learn about your future from Eureka.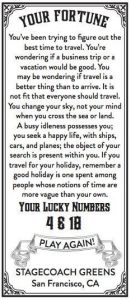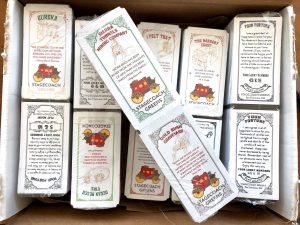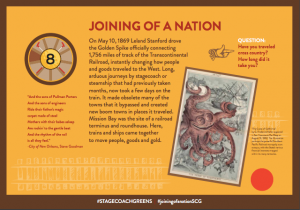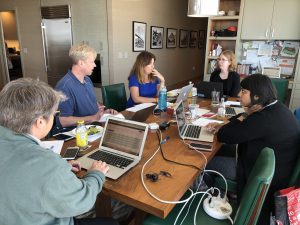 HERO DIGITAL
Rachel also introduced us to Hero Digital.  Under the leadership of Jef Bekes, Micah Delfino, Allie Packard and Chris Sanders brought our vision to life online.  They designed our app and website user experience and created the great artwork that enhances the descriptions of each hole and adds depth to the story.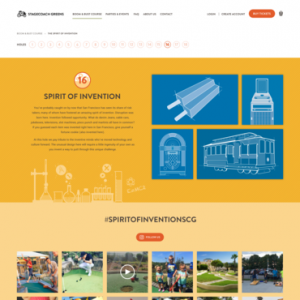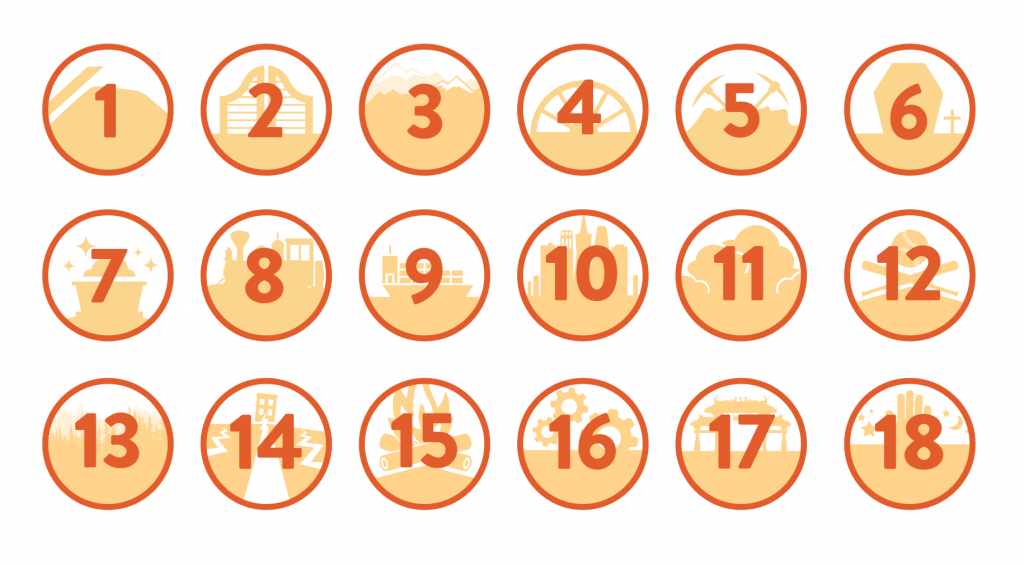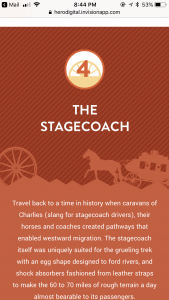 NORIMA SYSTEMS
Next, the job was handed to Norima Systems in Winnipeg Canada to build the website, app and a proprietary administration system used by our staff.  The team worked with us as we figured out how to process credit cards, scan tickets, implement mini tee times, bring our custom scorecard design to life, and get all our visuals just right.  
The team was led by David Kuik and with the guidance of Dan Schuck  and included Habibur Rahman, Danielle Northam, Alfred Wurr, Kaushik Kundu, Jen Cabral, Roland Baranowski, Dale Kittleson, Golam Khan, Nicole Swain, Avery Simundsson, Mathieu McMurray.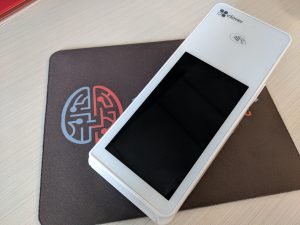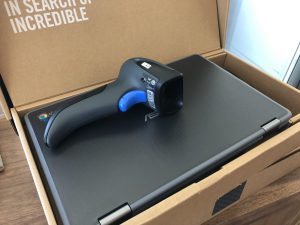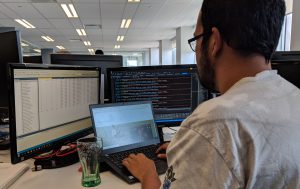 HUSSIN FILMS
Noah Hussin and his team created the moving and funny videos that are on our website.  The videos put the story of each hole into a wider context and bring more voices to the telling of the story.  He also helped us keep track of all the steps and people involved in creating and building the course. Stay tuned because there are more stories to come.  
Thank you to Noah and his awesome crew:
Noah Hussin - director, writer and producer

Andy Hoffman - DP

Deidre Charlene - Camera Assistant

Noelle McMahan - Researcher, writing

Frazier Phillips - lead editor

Jocelyne Chaput -editor

Omri Shir - assistant editor

Ariana Campellone - Production assistant, set and costume
Noah also found Carla Negri, the wonderful actress who is breathing life into Eureka.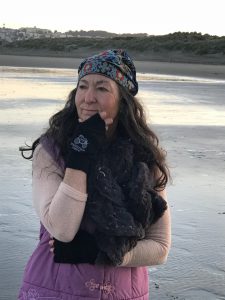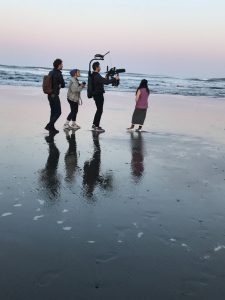 OUR FAMILY AND FRIENDS
And we will never forget the contribution that so many of our friends and family made to the development of the course.  Our children contributed their photography, many people gave us advice and insight and sent suggested threads for the story to follow.  I hope you all are as excited as we are to see your part of the story told.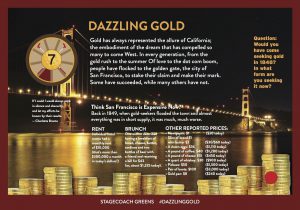 Jerzy Kosinski said: "The principle of true art is not to portray, but to evoke."
We hope that the collective efforts of this group of amazing artists evokes for you the rich story of boom and bust in California and that you will add to this story.
With love and admiration,
Jan and Esther